There are obviously MANY MANY reasons why Japan is THE SHIZZLE (sushi, ninjas, capsule machines, Nintendo, maid cafes... er, wait, those are lame), but this one probably tops the list for the photogeek in me: Magazines with giveaways - specifically, this
magazine
that gave away a DIY Twin Lens Reflex camera. How freaking awesome is that? And apparently, it only cost like 2500 yen (less than 30 bucks). GAWD I wish I was in Japan right now.
Hit up this
link
for photos of the camera being assembled by some blogger.
Meanwhile, my own TLR, the Super Ricohflex, is out of commission because of an as yet undiagnosed focusing issue (the focus of the viewing lens appears to be off from the taking lens)... woe is me.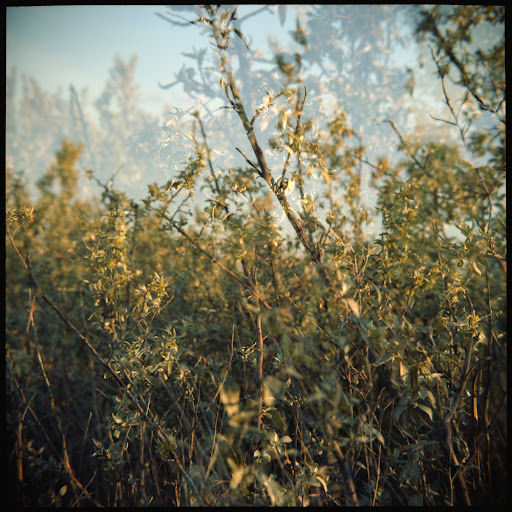 Double exposure, taken back when the Ricohflex was still a healthy 50+ year old body. I miss those days.